It's a perfect meat condiment, bound to be present in every foodie's kitchen! We're not afraid to say that it's bacon... that makes the food delicious!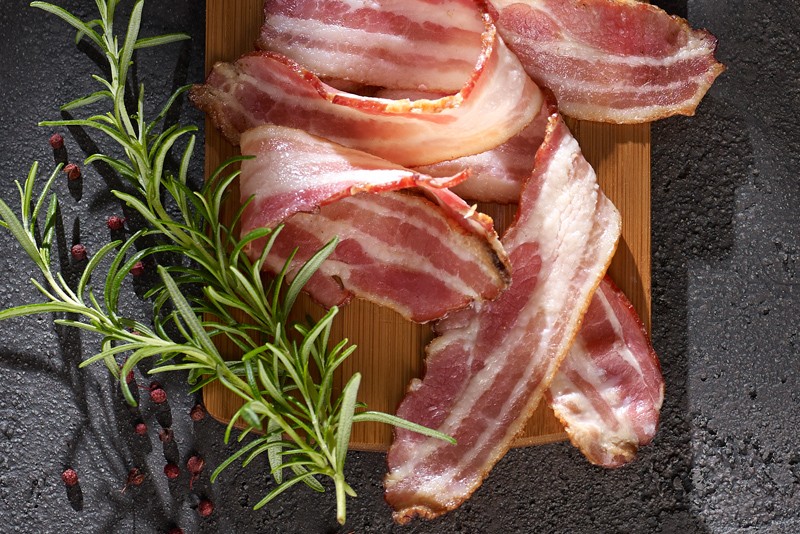 Bacon is the most perfect meat condiment! It's pork meat enriched with fat, a carrier of flavor and energy! The fat that's been melted out during the frying process provides amazing aroma and taste. It also gives you an energy boost! Like no other type of meat, it enhances the best flavors in dishes it's been added to.
That is why bacon, the so called "szpyrka" in the Wielkopolska region, or known under other names like "bekon", "beicon", "pancetta" or "speck" in different parts of Poland – is the ever-present ingredient in international cuisine, especially Italian, British, American and, last but not least, Asian. It's always held a strong position in the Polish cuisine, too.
Inspiration for bacon dishes you can found on the website "Lubię na boczku" - click the link.