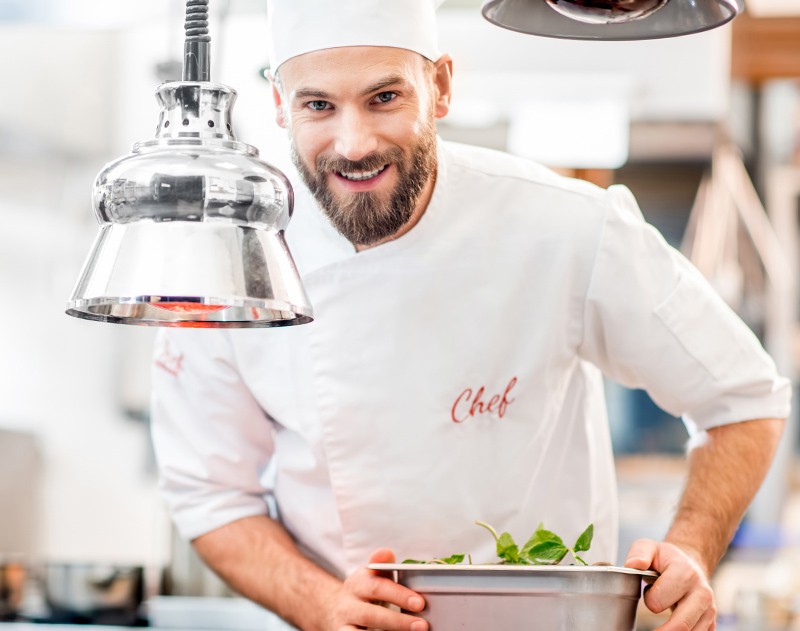 We are aware of the fact that in order to be a professional bacon supplier for the Europen food service market, the brand needs to have proper production processes as well as raw material of the highest quality and also organizational culture which understands and respects HoReCa specificity.
HoReCa refers to the most demanding segment of the food market, where there is no application of marketing tools. Only the quality of products, standardization and flexibility of cooperation counts when experienced chiefs are partners of the manufacturer.
"Kaminiarz" is a processing plant which has based its success in the market on such values as specialization and strict approach to the quality of the raw material and the final product. We meets the restricted requirements by IFS FOOD v.6.0. (International Food Standard) nad BRC production standards. Thanks to the above mentioned approach our brand has been present in this segment for years with its flag product – "bacon" and maturing products, such as hams, sirloins and loins. All our products are gluten-free. We are the biggest bacon producer in Poland and one of the leading manufacturer on the European market.
We encourage you to get familiarized with our offer [click] and we invite you for cooperation! Taste Polish bacon!